Using WordPress To Create Your Own Blog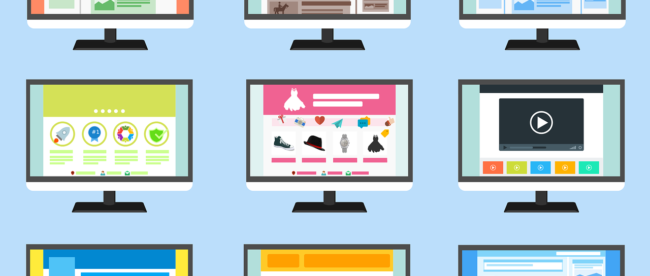 If you are interested in starting a blog, you need to learn about the different blogging tools that are available. One of the best and most powerful tools out there is WordPress. This program has many powerful features, yet it is also easy to learn. Keep reading to see how you can start using it.
Add page numbers at the bottom of your comments section if you have a very active community. This is important as it will allow your users to be able to sort through the material and information easier. Make sure that the page numbers are easy to see for the viewers.
Your posts will always show up in chronological order when you have not specified otherwise. Changing the date is the first step to rearranging your list. Open a post that you want to appear at the top and change the date located in the upper right corner. Change the date by clicking on it, and save the post to change the order of posts.
If you don't like your theme, change it! There are thousands of free themes available online which allow you to quickly and easily change the look of your site without having to know much about HTML coding. Be sure to choose themes from reputable sites to ensure they don't affect the security of your software.
Don't forget to spellcheck your WordPress story. WordPress makes that easy through a spellcheck button on the editor itself. Look for a button that has the letters "ABC" on it. It'll then scan your post for spelling and common grammatical errors. Check any word or phrase that has a red squiggly line under it.
If you want to have a landing page as the front page of your site, you will first need to create a "home" page and then a second page for your blog. Next, go into Reading Settings and click the static page radio button. Choose your home page for the front page and your blog page for the posts page.
Be sure to use a robust spam plug-in to filter out spam and bad content. People with ill-intentions are always looking for ways to spam a blog for link building purposes. This kind of spam will create a bad impression on your blog because your legitimate readers will think that your blog has security issues.
To keep tabs on comments, you don't need to visit each post separately. Instead, use your dashboard's comments section to see what has been posted recently. You should check this page daily so that you know what people are saying and can reply if anyone requests more information or asks a question.
Back up your content on your WordPress blog. Sure WordPress is a very well-known and stable platform, but things still do go wrong from time to time. You don't want to be caught without a content backup if somethings gone the wrong way. You can simply copy and paste your articles into Evernote or another notes platform.
Manually approving comments is the way of the past. The Akisment plugin can do this task for you. Naturally, you could manually check comments, but it is easier to have them delivered to you for approval before posting. You will waste a great deal of time if you approve every comment that is submitted to your site.
You can easily get rid of external text formatting in WordPress. You may need to copy text from Word. Many times, it inserts characters that don't display properly, even with "Paste from Word" option. Select the "Show/Hide Kitchen Sink" option to show another row of buttons. Highlight the problematic text. Click on a button called "Remove Formatting" to fix it.
Use the Easy Tweet Embed program to create links for readers to tweet the content of your posts to their followers. It does the work of creating the tweet content for you, so you don't have to manually create it every time you draft a post, saving you a ton of time.
Try to tag all of your blog posts. Splitting posts up into categories isn't enough. This is especially true if your blog is growing and contains many posts. Categories are often broad. If someone visiting your blog is looking for a post on a specific subject, tags will help a lot with refining their search.
Blogging
Make sure you're taking time to get familiar with the tools and other options you can use when you do some WordPress blogging. For instance, clicking the "kitchen sink" button gets you a multitude of formatting and importing options to distinguish your site. You can make use of this to control many elements of formatting.
WordPress allows for simple video blogging. The time spent in preparation is time well spent. Video blogs are perfect for Internet users who are visual. Videos can convey things words cannot, so they are very useful.
Many people are responding to video blogs, so consider this option. Video blogging is not only becoming more popular, it is also becoming much easier to use. WordPress, in its current version, makes the use of video blogging easy. This can really increase traffic by drawing those who are less inclined to read.
If you just want to dabble in WordPress without installing it on your web hosting account, consider opening an account with WordPress.com. You will get a subdomain to the WordPress domain, and your blog is hosting by WordPress for free. This is a good way to get your feet wet into blogging.
WordPress Themes
Differentiate the look of your WordPress blog. It may be tempting to just roll with the standard WordPress themes, but you'll look like many other blogs out there. Consider a few other themes. Even install them so that you can preview them with your current crop of content. It can make all the difference to audience engagement.
This article has shared many great tips and tricks about using WordPress to blog. However, there is a lot more information out there that will be of use to you. Use the advice that you have read here as a starting point, but keep looking for more tips about using WordPress.